You can reverse engineer an SQL script. This means that you can extract tables, attributes, relationships, indexes and other objects. It is possible with the SQL Reverse Engineering tool, which parses an SQL Script using internal parser fully compatible with PostgreSQL standards.
To reverse engineer a script: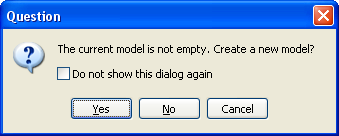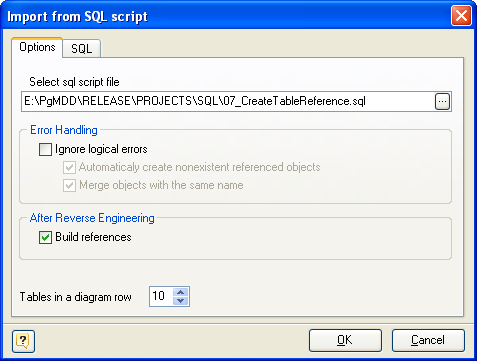 Ignore logical errors
This will cause parser to ignore non syntax errors, e.g. missing referenced objects, name duplicates etc. However, use this option carefully. This may bring some troubles keeping in mind, that the model will not be well-formed in this case.
Automatically create nonexistent referenced objects
Designer will take a try to create necessary missing objects referenced by other ones.
Merge objects with the same name
Objects with the same name will be merged in case this option is checked. The last object in the script has an advantage if some properties can not be merged, e.g. TABLESPACE property of an index or a table and so on.
Build references
This option enables extracting foreign keys from the script and creating corresponding references in your diagram.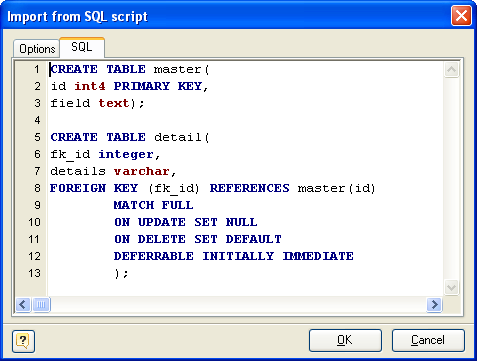 See also:
Reverse Engineering and Import: Reverse Engineering and Import Overview | Reverse Engineering PostgreSQL Database | Import from Access Database | Universal Reverse Engineering