Environment Options allow you to customize general Database Designer for PostgreSQL options. To open the Environment Options dialog window select the Tools | Environment Options menu item.
The Environment Options dialog window consists of several tabs. Please see the detailed description below:
Preferences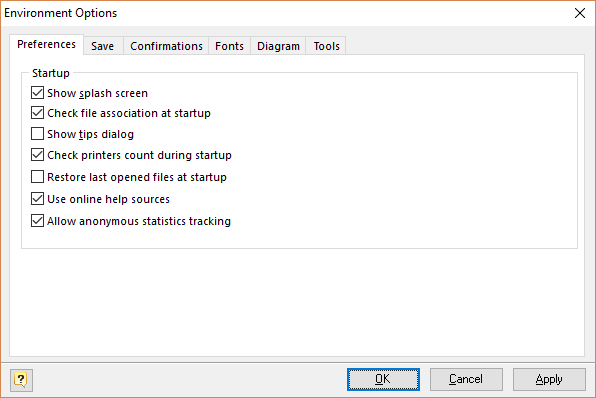 In this tab you can adjust the standard behavior of the application on the startup or during the creation of new objects.
Save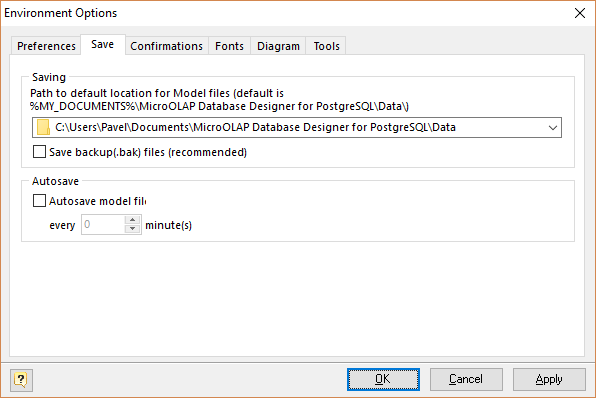 In this tab you can change Designer behavior in Save operations.
Confirmations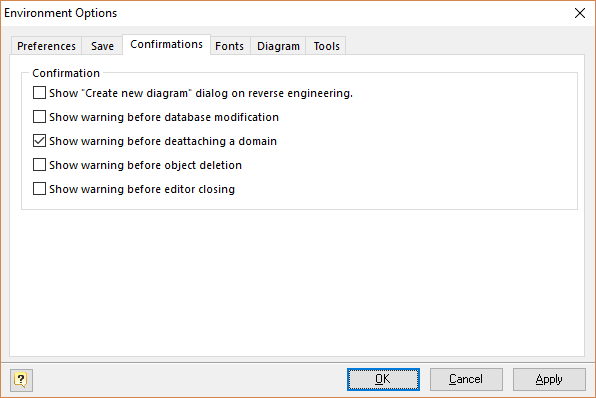 This tab allows to enable or disable the confirmations, which pop up before some operations.
Fonts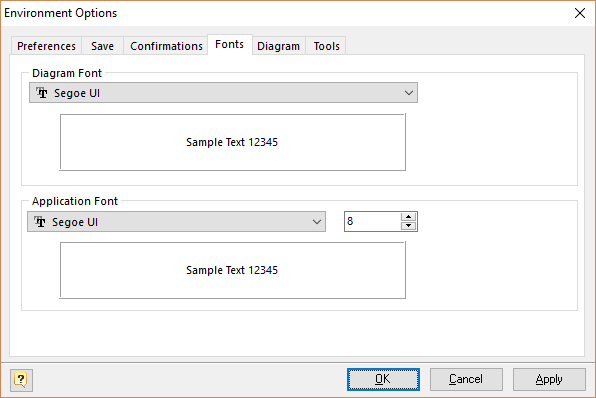 In this tab you can change the diagram and application fonts.
Diagram
In this tab you can change the quantity of pages that will be used in new diagrams.
Tools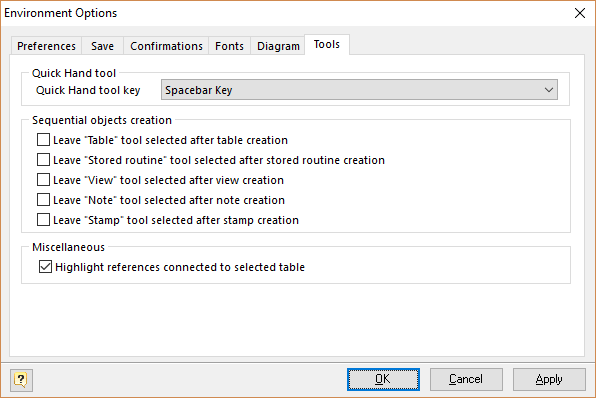 In this tab you can change the behavior of tools used in designer.

Please note that highlighted references are not selected! It is just a visualization enhancement, but not functional. To select references connected to table object you should right click on the table and then use Select... -> Connected references menu item.
See also:
Diagram Objects: Diagram Overview