The Group Editor is provided for altering name and format of Object Group. To open the Group Editor, simply double-click an object group on the diagram or select the Properties item from the context menu.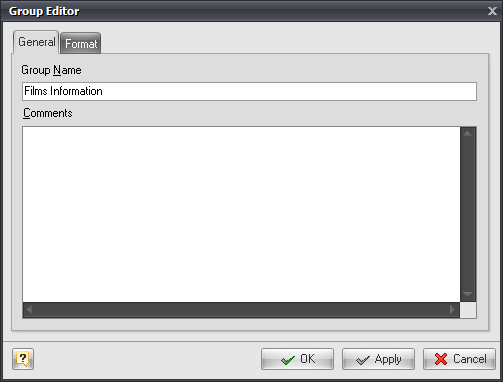 The Group Editor contains two tabs, each of which will be described below.
General
This tab allows you to set the name of the group and write comments for it. There are the following fields on the tab:
Please note:
Group Editor has no Generate option like other object editors because Object Groups do not affect physical database structure and are not used during database generation.
Format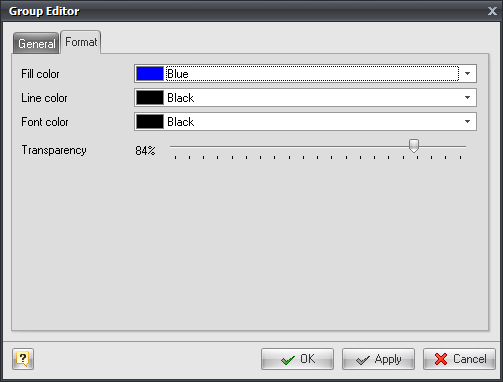 These options allow you to set the group's appearance on diagram:
See also:
Diagram Objects: Object Groups | Creating an Object Group